Today, BONNIE TYLER was on channel 4 in GB! She was at the Welsh Grand National and her speech was about supporting The Children's Hospital for Wales.
Come on visit the official website of Noah's Ark Children's Hospital Charity
---
Aujourd'hui, BONNIE TYLER était à la télévision britannique! Au Grand National gallois (une course de chevaux)! Elle a parlé de son soutient à l'organisme Noah's Ark qui aide les hopitaix pour enfants au Pays de Galles.
Venez visiter le site officiel de Noah's Ark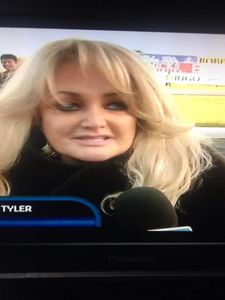 Photo: Robbie Dolan