My name is Meghann Pernot and I am the creator and owner of the blog. I was born in 1990 and I am french. Since 2004, i have been a fan of Bonnie Tyler and I love her more and more everyday! I first met her in 2010 and it had a huge impact in my life. I though there were not enough websites, forums and informations about Bonnie on the internet and that is why I decided to create alone this blog to gather all the news about Bonnie Tyler: interviews, rare pictures, videos, concerts ... Everything you need to know about The Rocking Queen! I run this website ALONE!
---
Je m'appelle Meghann Pernot et je suis la créatrice et propriétaire du blog. Je suis née en 1990 et je suis française. Je suis fan de Bonnie Tyler depuis 2004 et je l'adore de plus en plus jours après jours. Je l'ai rencontré pour la première fois en 2010 et cette rencontre a complétement changé ma vie. Je pense qu'il n'y a pas assez de sites, forums et informations sur Bonnie sur internet et c'est pourquoi j'ai décidé de créer seule ce blog pour rassembler toutes les nouveautés sur Bonnie Tyler: des interviews, des photos exclusives, des vidéos, des concerts... Tout ce que vous devez savoir sur la Reine du Rock! Je gère le site SEULE!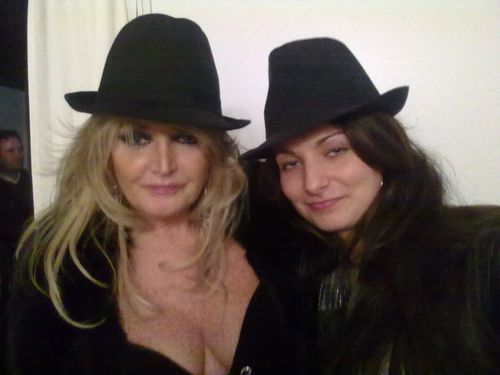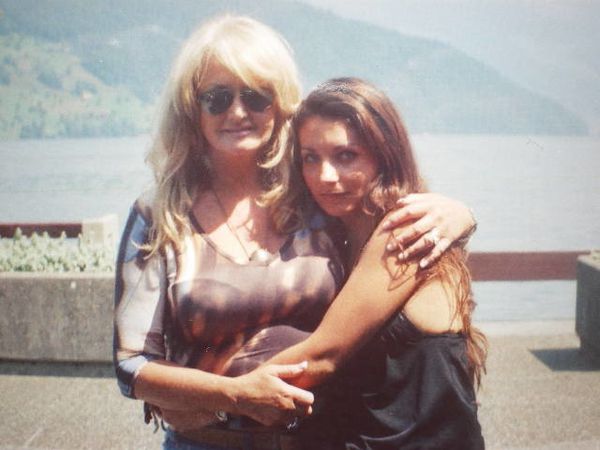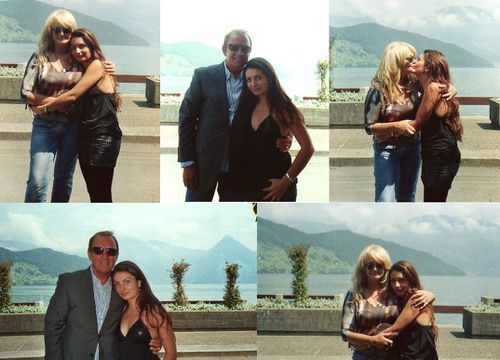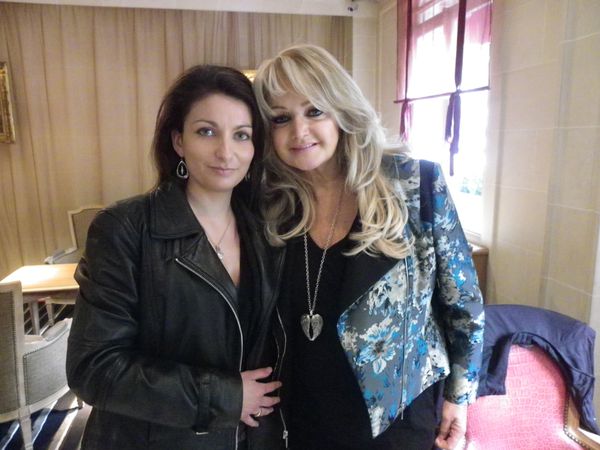 ****************
NANCY
In 2013, a lovely fan of Bonnie Tyler contacted me to tell me good things about my blog. She wanted to help me to improve my blog. I realised this girl was very nice and motivated. I told myself maybe she can help me and she showed me i can trust her! As I have always wanted to create a place where we can find all pictures with Bonnie Tyler I wanted her to help me with pictures. It is a hard work to update the blog and to find lots of news about Bonnie so I cannot do everything alone.
I told her to download all pictures I posted on the blog on the facebook page. Also I also decided to create a Pinterest account, in this way people who does not have facebook can see pictures on Pinterest. I run with her pictures on the facebook page as well as the pinterest account.
This girl is Nancy and i want to tell her THANK YOU for your help :) !
---
En 2013, une fan très sympathique m'a contacté pour me dire du bien sur mon blog. Elle voulais m'aider et me donner des conseils pour l'améliorer. J'ai réalisé que cette fille était très gentille et motivée. Je me suis dis qu'elle pouvait m'aider et m'a prouvé que je pouvais lui faire confiance! Comme j'ai toujours voulu créé quelque chose où on pourrait trouver toutes les photos de Bonnie, j'ai décidé de faire quelque chose avec elle. C'est très dur de tout le temps mettre à jour le blog et de trouver des informations et donc je ne peux pas tout faire seule.
Je lui ai dit de poster sur la page facebook toutes les photos que je poste sur le blog. J'ai également décidé de créer un compte Pinterest et donc pour ceux qui n'ont pas facebook, ils pourront donc voir les photos sur Pinterest. Je gère avec elle les photos sur la page facebook ainsi que sur le compte Pinterest.
Cette fille s'appelle Nancy et je tiens à la remercier pour son aide :) !
____
MARLÈNE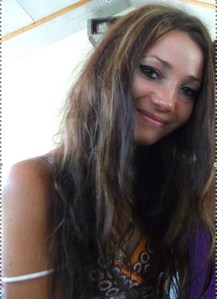 I would like to thanks my friend Marlène for sending me lots of pictures of Bonnie Tyler in high quality.
---
J'aimerais remercier mon amie Marlène pour m'envoyer de superbes photos de Bonnie Tyler en haute qualité.
____
TIM
Thanks to my friend Tim for running my facebook page when I cannot do it, when I am on holidays for example.
---
Je voudrais remercier mon ami Tim qui m'aide à gérer la page facebook lorsque je ne peux pas (quand je suis en vacances par exemple).
____
PIA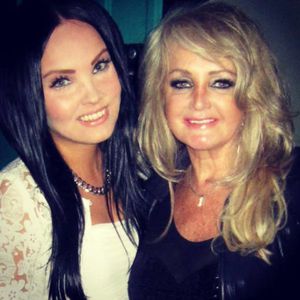 Thank you to Pia! My assistant in fashion! She helps to find the name of the brand of Bonnie's clothes everytime she can :) !
Here is her blog if you like fashion:
---
Merci à Pia! Mon assistante en mode! Elle m'aide à trouver la marque des habits de Bonnie a chaque fois qu'elle le peut :) !
Voici son blog si vous aimez la mode: