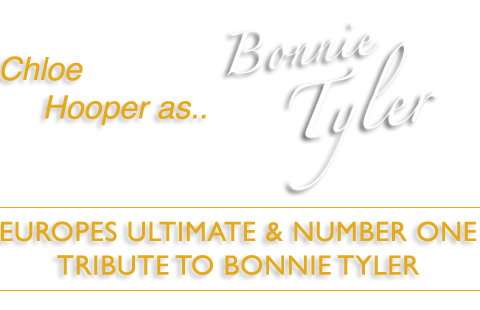 The Queen Bonnie Tyler: Hi Chloe! Nice to meet you! I have heard you are the only tribute about Bonnie! How did you decide to do a tribute? Were you a fan of Bonnie?
Chloe Hooper: Hi Meghann ,when I was living and working on the costa blanca where I was based for ten years, I had some fans that loved me singing her songs, I always finished my gigs with total eclipse, this then made me realise it was a really difficult Song to do and after being a fan of hers since I was very young and love the film footloose, I started to put the show together, I performed my tribute to her all over Spain and in benidorm. I'm waiting dates for January one in Cardiff.
The Queen Bonnie Tyler: eh thats a great story!! So you were doing your own songs before doing a tribute act?
Chloe Hooper: I've been singing for 20 years as professional, as a solo artist and with my own band and as bonnie for 5 years. I'm quite happy to go to one of her gigs it would be amazing, her band have liked me on FB, but I know she hardly ever seems to play in England, maybe you can let her know that I'd love to meet her and when she's over some time. I'm doing a radio interview on Sunday the 10 th November, i'll mention your site, i'll sing a bonnie song for you, it'll be recorded so you can have a link. I'm updating my bonnie image for the shows in January I'd love to know how bonnie thinks I should look as her now in modern day, I've got a great wig that I've had cut to get as close as I can to how she looks now, I'm not doing the 80s thing trying to look like her know.
The Queen Bonnie Tyler: Yes unfortunatelly she does not sing often in GB!! But she is often in Europe! Her next concert will be in Norway! I will definitelly talk to her about you!!!! I am veryyy glad you will talk about my website at the radio!!! I will definitlly need to hear this interview and post it on my website!!! Which song do you prefer to sing? Do you try to do like Bonnie is the way she is on the stage or you just be yourself ? She does not like her hair in the 80s lool! she would prefer you to be as you are now with straight blond hair definitelly !!!
Chloe Hooper: I want to look as near as she looks now in a interview I heard her say that so I have the straight blond wig ,leather outfit but need to choose the right one ,so it looks like one of hers. Maybe you could ask her to send you a picture of her favourite look of the moment and I could re create it.
The Queen Bonnie Tyler: if you watched some videos of bonnie on the stage most of the time she has the same outfit ! the eurovision one is great! She wore it again at some show in south africa! She likes black!! I will try to find pictures and send it to you and i can also ask her whats her favourite outfit !! As soon as i will see her i'll will ask her for her favourite outfit. Where do you make performance and who is your audience ? Are they fans of Bonnie?
Chloe Hooper: Yes they sing along to all her hits people love her in the UK but its to fickle with new modern mostly rubbish music, but people still love her songs, the show in Cardiff will have about 5 different tributes on in one night, they will be really pleased I've been in touch with you, they wanted a bonnie and found me.
The Queen Bonnie Tyler: Great great great !!!! Do you know which songs you will sing yet or not? Did you heard her brand new album ROCKS AND HONEY? What do you think of it? Will you sing songs of her new album in your next performance?
Chloe Hooper: I love the new album but haven't chosen what new numbers to do yet all her main hits I do and I've had more hits on my version of still haven't found more than any other vids I've done, I would love in the future to get a pic with her and in my dreams be able to sing on stage just a few lyrics with her.
The Queen Bonnie Tyler: I hope one day you will be able to realise your dream but I am sure you will. I know you sang in town for the Eurovision Song Contest, did you decided to sing on your own or were you invited in the town?
Chloe Hooper: I was asked to the gig same night as the Eurovision by Swansea government ,they sorted all of it and it was in castle square.
The Queen Bonnie Tyler: Thank you very much for this interview Chloe. It was nice talking with you!
Chloe Hooper: Many thanks
Vogue Magazine: "Exceptional performer catering for everyone"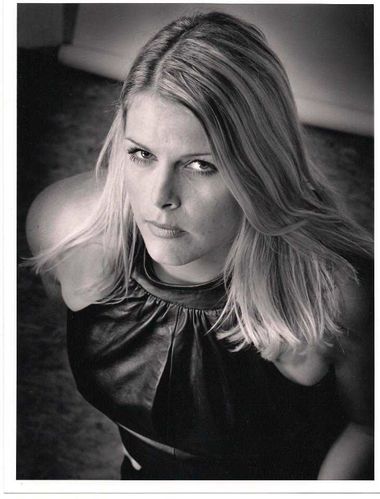 Come on like her Facebook page:
BONNIE TYLER TRIBUTE

Official website of Chloe Hooper: