After 9 MONTHS, the official website of BONNIE TYLER has finally been updated yesterday on March 14th 2014.
The New duet with Rhydian has been updated + live dates + a charity part
---
Après 9 MOIS, le site officiel de BONNIE TYLER a finalement été mis à jour hier 14 mars 2014.
Le nouveau duo avec Rhydian a été ajouté ainsi que des nouvelles dates de concert et un onglet charité
CLICK ON THE PHOTO TO MAKE IT BIGGER // CLIQUER SUR LA PHOTO POUR L'AGRANDIR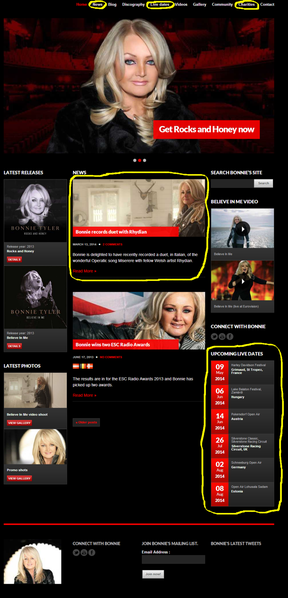 We also hope her official Facebook page as well as the official Twitter account of BONNIE will be updated soon too!
Come on have a visit on the official website of BONNIE:
---
On espère que la page Facebook officielle ainsi que le compte Twitter officiel de BONNIE seront mis à jour très rapidement!
RDV sur le site officiel de BONNIE: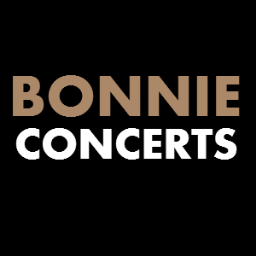 Here is an other message from BONNIE TYLER TOUR DATES Twitter:
"A preview for the fans... Bonnie will be returning to South Africa this year! We are also projecting to travel to Spain and Poland too."
---
Voici un autre message du compte Twitter: BONNIE TYLER TOUR DATES:
"Une avant-première pour les fans... Bonnie retournera en Afrique du sud cette année! We projettons également de voyager en Espagne et en Pologne également."