Natalie Anderson received a phone called from her idol Bonnie Tyler at Sunday Scoop.
Click on the picture to see the video! The video can be seen only in GB.
Here is the video on you youtube:
Thanks to Liam for posting the video on youtube!
Stay tuned on The Queen Bonnie Tyler
---
La traduction arrive prochainement....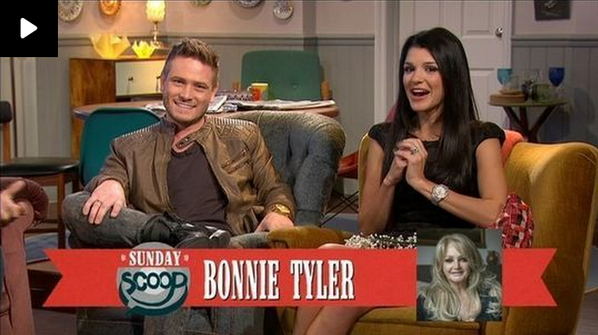 Here is Natalie's reaction on Twitter:
---
Voici la réaction de Natalie sur Twitter:

Do you remember, on July 27th 2013, Natalie Anderson was at the British tv show "Your Face Sounds Familiar", she was transformed in Bonnie, she sung Total Eclispe Of The Heart and she won...