Here is a great picture of Bonnie Tyler and her lovely husband Robert Sullivan at the restaurant "Bombay palace" an indian restaurant in Albufeira in South Portugal!
---
Voici une jolie photo de Bonnie Tyler avec son adorable mari Robert Sullivan. La photo a été prise a un restaurant indien "Bombay palace" à Albufeira au sud du Portugal!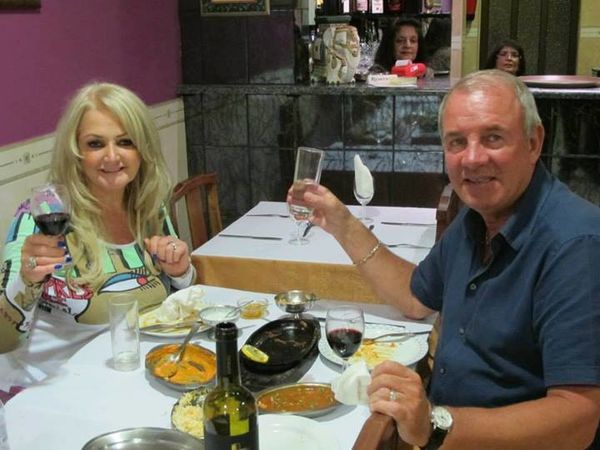 Thank you to Jan Godschalk for sending to me the picture!
---
Merci à Jan Godschalk pour m'avoir envoyé la photo!