Here is an other picture of BONNIE TYLER with Rhydian Roberts and a woman called Carolyn.
I think she is the woman who helped BONNIE to sing in italian.
The duet between BONNIE and Rhydian is called MISERERE.
I cannot wait to here the song! It is a different kind of music that BONNIE is not used to sing and I am sure her voice will be powerful and magical!
---
Voici une autre photo de BONNIE TYLER avec Rhydian Roberts et une femme qui s'appelle Carolyn.
Je pense que cette femme a aidé BONNIE a chanter en italien.
Je vous rappelle que le titre du duo est MISERERE.
Je suis trooop pressée de l'entendre. BONNIE chante un tout autre genre de musique et je suis sûre que sa voix est puissante et magique!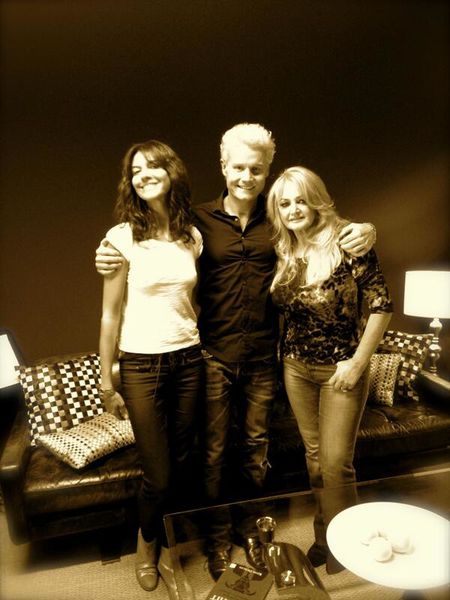 "A memorable & fun aftn where I had the honour of italian coaching the foxy Bonnie Tyler 4 her duet wth @RhydianMusic!"
Carolyn
Photo: Carolyn