On september 14th, Bonnie Tyler and her husband Robert Sullivan were at Seiryoku Zenyo Kwai Judo Club in Llanelli.
---
Le 14 septembre, Bonnie Tyler et son mari Robert Sillivan était au club de Judo Seiryoku Zenyo Kwai à Llanelli au Pays de Galles.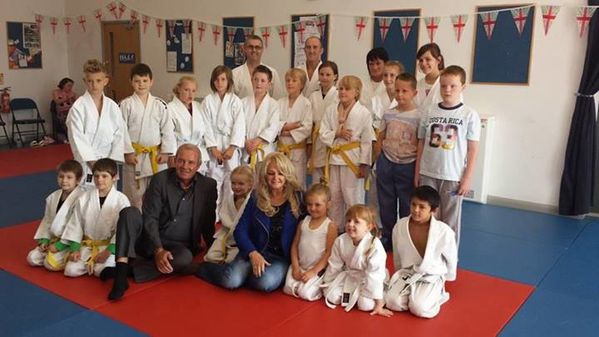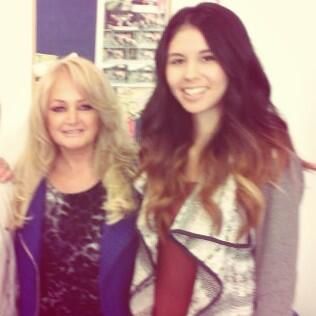 Here is an article which were published on september 11th:
---
Voici un article qui a été publié le 11 septembre:
WELSH wonder Bonnie Tyler is set to visit Llanelli this weekend — but it's for a rather unusual reason. The singing superstar and her Judo champion husband Robert Sullivan will be watching Seiryoku Zenyo Kwai's Judo club in action. Mr Sullivan represented Great Britain at the Munich Olympics in 1972 and holds a third Dan Black Belt. He married best-selling Bonnie a year later and the couple settled in Mumbles.
To celebrate the club's first anniversary, coach and company director Lisa Thomas has organised the very special guests as a treat for the children. After a successful first year since opening, Lisa hopes the visit will motivate the children to progress even further into the sport.
She says: "Both Rob and Bonnie have worked really hard in their careers and have achieved great success. I hope this will rub off on the children."
She was quick to add that all the children were extremely hard working, and that she had a great group of members. The youngsters will quite literally kick off at 11am on Saturday, where the children hope to impress their audience with their latest martial-arts moves. Lisa explained the activities they participated in during class were great for improving strength and flexibility.
She said: "A lot of kids these days don't get enough exercise, so coming to classes like this is a fun way of keeping children fit and healthy."
Lisa said she encouraged the kids to be as active as possible, which shocks some parents as they expect their children to become unruly. But many parents have commented on how well the children have come on and are amazed at how disciplined they are during class.
"All our kids are very well behaved and throughout the year, I can see how much their confidence has improved," Lisa said.
Sandwiches and cakes will be laid out for members after the display and parents have been invited along for support. Lisa set up the club at the Trallwm Hall, Llywnhendy last year after a successful 22 years as a professional competitor, gaining a bronze medal at the Commonwealth Games in 2006.
http://www.thisissouthwales.co.uk
Photos: Rhiannon Lewis, Lynn