When BONNIE TYLER arrived at the hotel after the concert in Moscow, several waited for her to take pictures and sign autographs!
As usual BONNIE is very kind and warm and took time with her fans.
---
Lorsque BONNIE TYLER est rentrée à son hotel après le concert à Moscow, plusieurs fans l'attendaient pour prendre des photos et signer des autographes!
Comme à son habitude BONNIE était très gentille et chaleureuse et a pris du temps pour ses fans!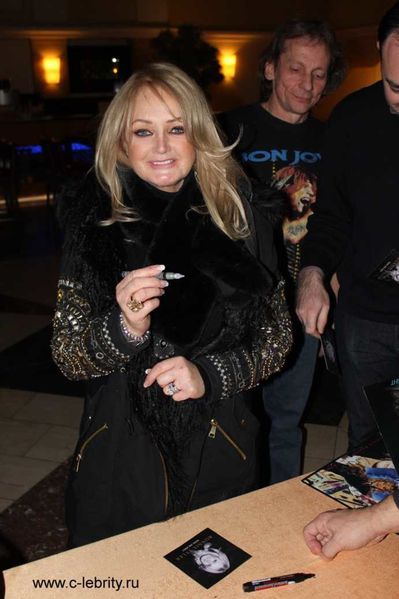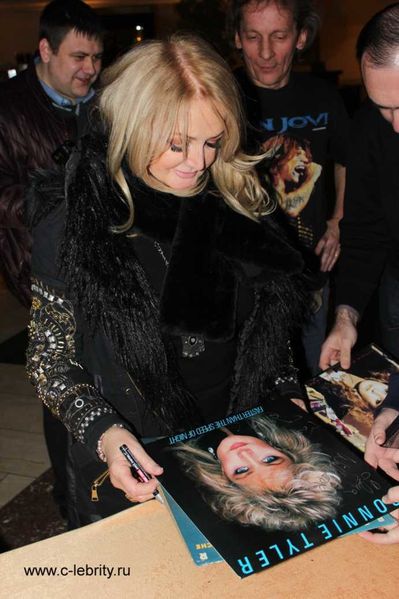 Thank you very much to this website:
---
Un grand merci à ce site internet: