Tonight is the the Eurovision Song Contest 2013 with the stunning Bonnie Tyler!
She will perform her song "Believe in Me" written by Desmond Child. Bonnie told she has never been so nervous.
Whatever happen tonight Bonnie is the best and she'll always will be! We Believe in her and we love her!
GOOD LUCK LITTLE SUPERSTAR!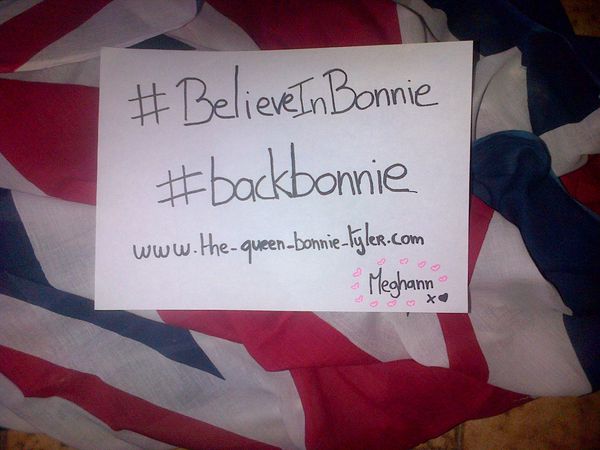 Today i will make pictures to show my support to Bonnie.
If you want to support her please send me your pictures to thequeenbonnietyler@gmail.com
(do not forget she can see your pictures...)