Yesterday, Bonnie Tyler was at a TV Charity Gala in Copenhagen.
The show was broadcasted on the danish TV channel TV2.
I am doing my best to find photos and videos as usual!
Bonnie sung for the very first time the brand new song Love Is The Knife!
We all wants to know if this song will be the next single right?
Here is an official statement from Matt Davis, Bonnie's manager:
"Love Is The Knife is the single in Scandinavia only right now. We'll see how it does and then maybe roll it out. In Scandi it is only available as a download, 'cos they don't buy CD singles here anymore."
If you dont have your copy of Rocks And Honey
Stay tuned!
---
Hier, Bonnie Tyler était à la télévision Danoise à Copenhague.
Je fais de mon mieux pour trouver des photos et des vidéos comme d'habitude!
Bonnie a chanté pour la toute première fois la nouvelle chanson Love Is The knife!
On veut tous savoir si elle sera le nouveau single n'est-ce pas?
Voici une déclaration officielle de Matt Davis, le manager de Bonnie:
"Love Is The Knife vient de sortir en single en Svandinavie. Nous verrons comment ca se passe et ensuite on le sortira peut être. En Scandinavie, il est seulement disponible en téléchargement car ils n'achètent plus d'éditions physiques."
Si vous n'avez toujours pas acheté votre album Rocks And Honey
Restez en ligne!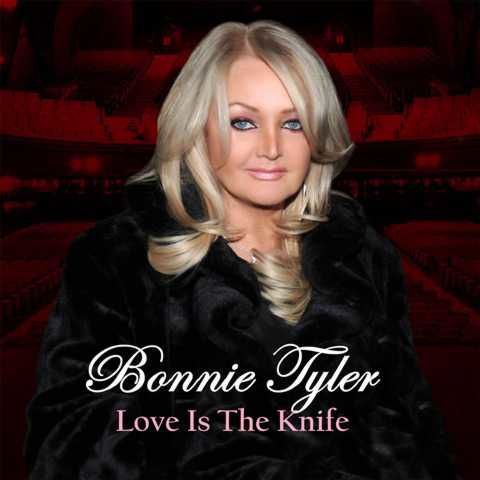 This is the cover which is used on iTunes in Denmark so that is the official one! It is strange to use the same picture which is on the new album Rocks And Honey!
---
C'est la pochette utilisée sur iTunes au Danemark donc c'est officiel! C'est bizarre d'utiliser la même photo que celle sui est sur son nouvel album Rocks And Honey!