Harald glööckler a German designer will get married and it is told since several weeks that he would would like Bonnie Tyler to be her bridesmaid.
A journalist asked the question to Bonnie.
Click on the link to see her:
---
Le couturier allemand Harald glööckler va se marier et il est dit depuis plusieurs semaines qu'il voudrait que Bonnie Tyler soit sa demoiselle d'honneur.
Un journaliste a posé la question à Bonnie.
Clique sur le lien pour voir Bonnie: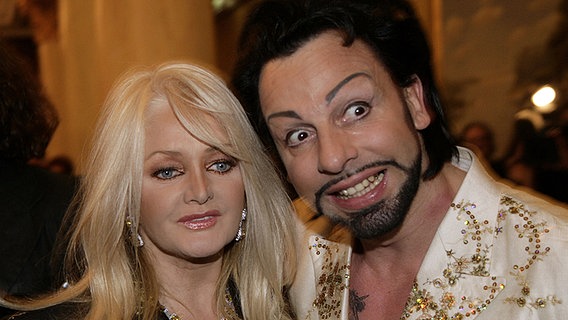 Thank you to Andreas Petermann for giving me the information
---
Merci à Andreas Petermann de m'avoir passé le lien