Speaking about Eurovision, Bonnie Tyler said it was a "fantastic opportunity".
Speaking to Newshour on BBC World Service the singer said: "I can strut the stage but you won't see me doing any dance moves.
"I'm not saying I'm going to win or anything but I am going to do my very best for the country," she added, before revealing that she was speaking from a German motorway service station.
To hear the interview :
---
Bonnie a révélé que l'Eurovision était une "opportunité fantastique".
Bonnie a déclaré à la BBC : "Je peux me pavanner sur la scène mais vous ne me verrez pas danser."
"Je ne dis pas que je vais gagner ou autre mais je vais faire de mon mieux pour mon pays." a t-elle ajouter avant de nous révéler qu'elle était dans une station service sur une autoroute allemande.
Pour écouter l'interview: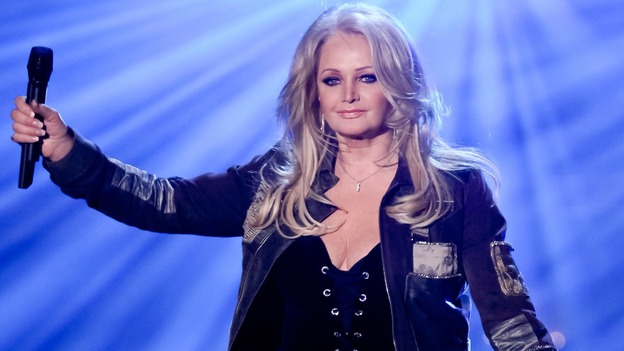 Source : http://www.bbc.co.uk