Bonnie Tyler is definitely the winner!
Bonnie wins the awards in two categories:
Best Song
Best Female Artist
with 12.6% and 16.9% of the vote.
It is the first time for a UK representative to pick up an award in the ESC Radio polls.
CONGRATULATIONS BONNIE!
---
Bonnie Tyler is sans aucun doute la grande gagnante!
Bonnie remporte l'award dans deux catégories:
Meilleure chanson
Meilleure Artiste Féminine
avec 12.6% et 16.9% des votes.
C'est la première fois qu'un représentant Britannique remporte l'award au concours de ESC Radio.
FÉLICITATIONS BONNIE!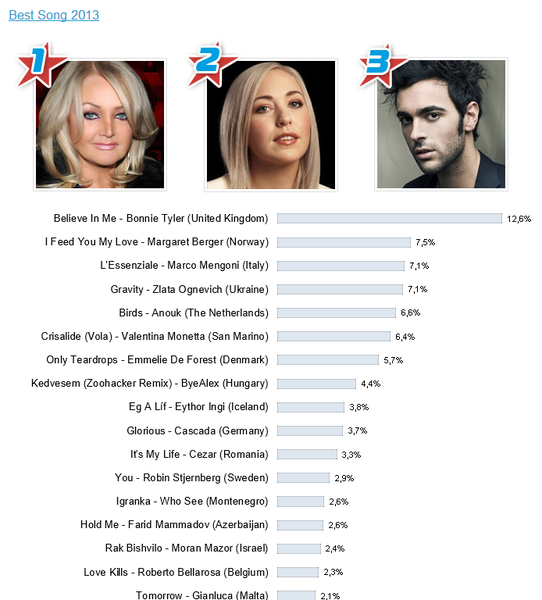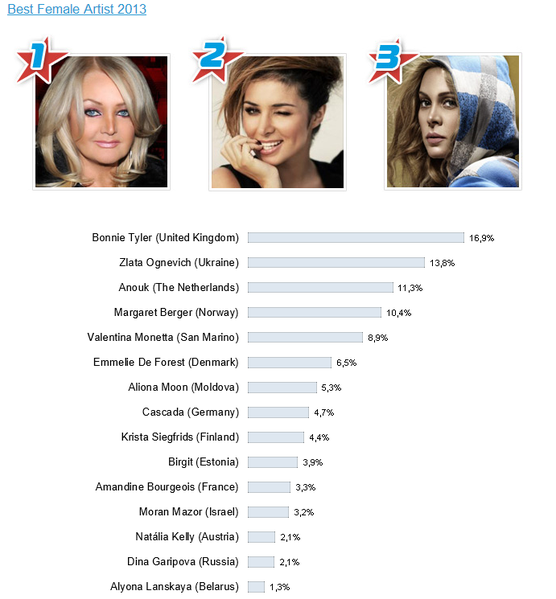 Click on the picture to read the original article // Cliquez sur la photo pour lire l'article original