On June 4th, Bonnie Tyler will be at the French tv show "Un air de star" on the tv channel M6.
Bonnie made a surprise to Delphine Chaneac during reheasals.
---
Mardi 4 juin, Bonnie Tyler sera présente sur M6 à l'émission "Un Air de Star".
Bonnie à fait la surprise à Delphine Chaneac durant les répétitions.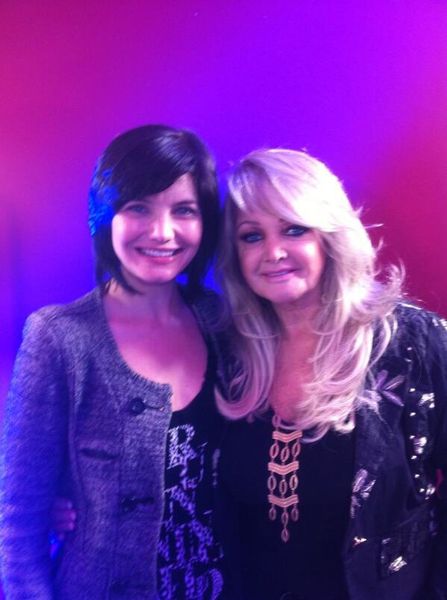 Delphine and me // Delphine et moi: