Swansea Bay has made it to the final four competing to be UK city of culture 2017.
BONNIE TYLER gave her support to the city but Swansea did not win, Hull is the UK City of Culture.
---
La baie de Swansea faisait partie de la finale pour être élue la ville de la culture du Royaume-Uni 2017.
BONNIE TYLER a apporté son soutient à la ville mais malheureusement Swansea n'a pas gagné , c'est Hull qui est la ville de la culture 2017.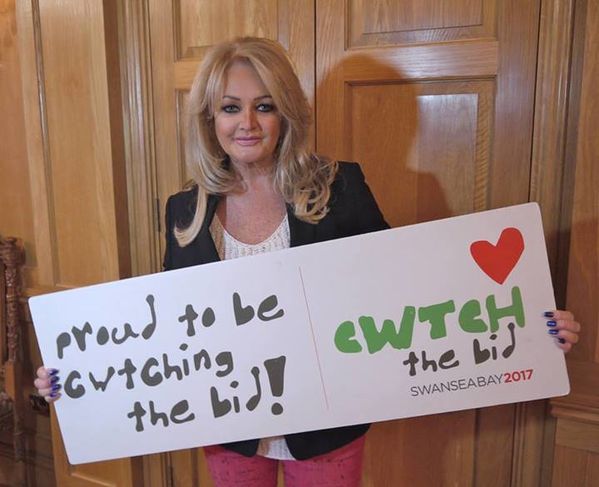 Bonnie Tyler is Cwtching The Bid! 14.11.2013 from Swansea Bay 2017 on Vimeo.
All right reserved The Queen Bonnie Tyler! Ask the permission to take anything from the blog!!!