Here is an official statement from Matt Davis, BONNIE TYLER's manager, speaking about the upcoming concert in Moscow:
"Ok Bonnie fans just to let you know that the Moscow show on January 31st at Crocus City Hall is absolutely definite and confirmed and there are still tickets available. So please spread the word and if you don't already have tickets, then now is the time to buy them. We hope to see you there!"
It is time to buy tickets! COME ON FANS :)
Are you going to see BONNIE??!
---
Voici une déclaration officielle de Matt Davis, le manager de BONNIE TYLER, a propos du concert à Moscou:
"Ok les fans de Bonnie, juste pour vous dire que le concert de Moscou (31 janvier 2014) a la salle Crocus City Hall est définitif et confirmé et il reste encore des tickets de disponible. Donc s'il vous plait partagez le avec le monde entier et si vous n'avez pas encore vos tickets alors il est temps de les acheter. Nous espérons vous voir là bas!"
Il est temps d'acheter vos tickets! Viiiite :)
Projetez-vous d'aller voir BONNIE??!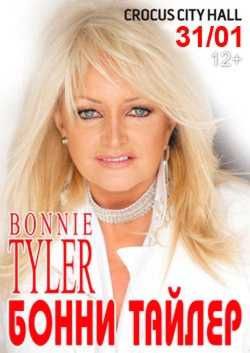 If you are affraid to go to Russia you can get in touch with a russian fan: Natasha
---
Si vous avez peur d'aller en Russie pour pouvez entrer en contact avec un fan russe: Natasha