Here are pictures of BONNIE TYLER during the record of HOLDING OUT FOR A HERO version 2013 for Children In Need.
Here is the article written by the studio Native Jungle:
"We are very proud to have worked on RKCR, Jonny Campbell and Red Bee's trail campaign for Children In Need, which features Bonnie Tyler's classic track 'Holding Out For A Hero'. Fred re-recorded the backing tracks, painstakingly researching Simmons drum kits and eighties synths, to re-create an authentic version. It sounded great – but once Bonnie Tyler dropped by to add her vocals then it sounded like the real thing. We added backing vocals and brass the following day and you can hear the results for yourselves, below. We had great fun working with the team, Bonnie and all the musicians – thanks to everyone for making it such a great experience."
---
Voici des photos de BONNIE TYLER prises durant l'enregistrement de HOLDING OUT FOR A HERO version 2013 pour Children In Need.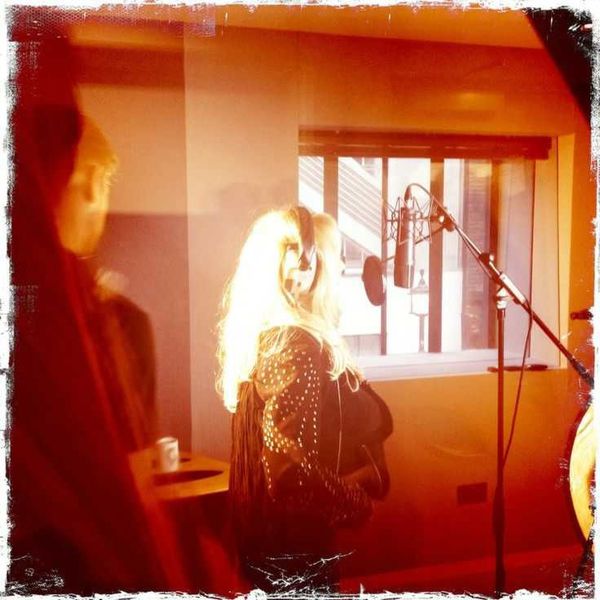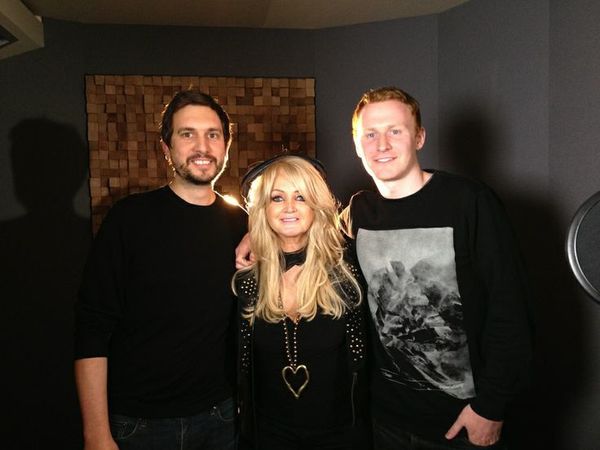 Photos: Native Jungle