Here is a picture of BONNIE TYLER taken in 1987 on May 21st at the opening of BORA BORA, a discotheque in Cap d'Agde, in France.
On the picture she is with Francis Bourrel and Dahlia her wife, the owners of the club!
---
Le 21 Mai 1987, BONNIE TYLER était à l'ouverture du BORA BORA, une discothèque au Cape d'Agde.
Sur la photo, BONNIE est avec Francis BOURREL et Dahlia son épouse, les propriétaires.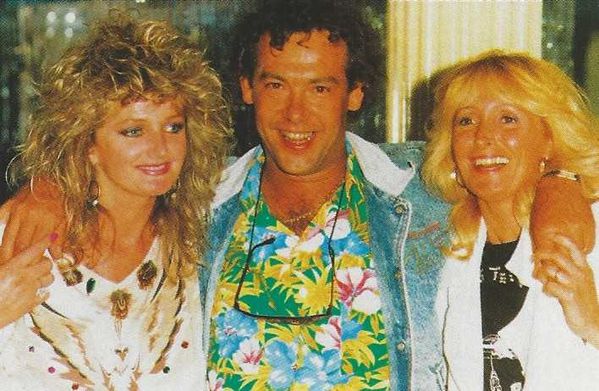 Source: www.herault-tribune.com