Here is a lovely picture taken on November 6th at Bonnie Tyler's home with Amelia, the daughter of Paul Hopkins' son.
Paul is the brother of Bonnie. He is also a singer for those who do not know, Paul is on vocals in a band called Sunshine Cab Co.
---
Voici une très jolie photo de Bonnie Tyler et Amelia, la fille du fille de Paul Hopkins, prise chez Bonnie le 6 novembre.
Paul est le frère de Bonnie et il est également chanteur. Il fait partie d'un groupe de rock "Sunshine Cab Co"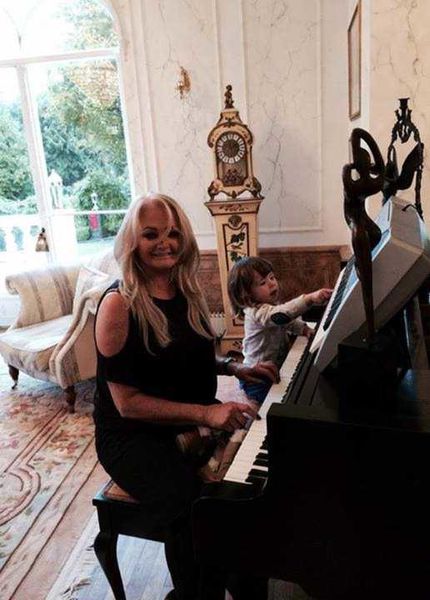 Click on the picture to like the Facebook page of Paul
---
Cliquez sur la photo pour aimer la page Facebook de Paul