Here is a great interview made by Sarah Ewing from Sunday Express published Saturday, January 3, 2015:
THE Grammy-nominated Welsh singer, 63, is currently celebrating four decades in the music industry.
She's known for her husky ballads and soulful songs, with hits including Holding Out For A Hero and Total Eclipse Of The Heart. She is also a dedicated philanthropist, supporting animal, health and children's charities. She lives in the Mumbles, Wales, and the Algarve, Portugal, with her husband, Robert.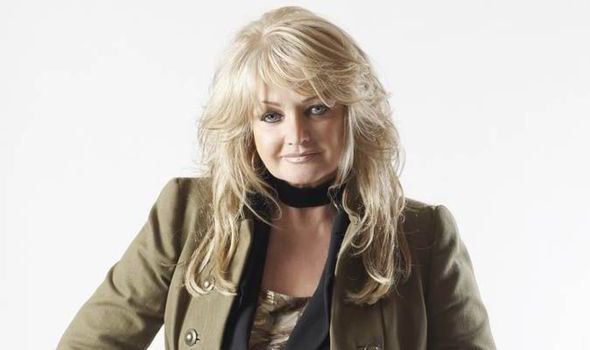 How does it feel to have lasted 40 years in the music industry?
I never thought I'd be enjoying this as much as I am after all these years. I started singing when I was 18 and landed my first record deal with RCA when I was 26 after a lot of grafting singing in pubs and clubs. My voice was left with its husky sound after surgery on large vocal nodules. The international travelling gets harder as I get older, but when I'm performing on stage, it makes it all worth while.
What's the most unusual fan mail you've ever received?
It was from a young girl from Australia who'd got it in her mind that I was her mother and I'd abandoned her when she was little. She used her older sister's passport and came to Wales and ended up on my doorstep because she wanted me to be her mother again. It was terribly sad.
Any embarrassing moments in your career?
Oh yes, there've been plenty. When I was in Hamburg performing at an outdoor music festival, I was in the middle of singing when a huge gust of wind blew off the stage cover and demolished half of the stage as well. My language was a bit colourful in reaction.
What's been the best showbiz party you've ever been to?
The 1984 Grammy after-party in Los Angeles. That year I was nominated best female pop vocal and rock vocal performance and I performed Total Eclipse Of The Heart at the ceremony. The first 30 rows were filled with the most incredible musical legends including Diana Ross and Lionel Richie. Michael Jackson was there and very sweetly introduced himself afterwards. I had an amazing night!
What's the most romantic thing that Robert has ever done for you?
Last Valentine's Day he gave me three diamonds in a droplet, one for each decade we've been together – he'd handpicked them and designed it himself. I was gutted when a few months later it was stolen from my dressing room. Robert saw how upset I was and designed a new one.
Who would play you in a movie of your life?
Bette Midler. She's looks a lot of fun.
What's next for you?
I'm touring until August and I have my big concert at the 02 on February 7. It's been three years since I performed there with Status Quo, so I'm really chuffed to be back.