TICKET COMPETITION CLOSED // CONCOURS TERMINES
As you know the Official Website of BONNIE TYLER annouced that Bonnie's London show at the Theatre Royal Drury Lane on 5th October has unfortunately had to be rescheduled and moved to a new venue. The show will now take place on February 7th 2015 at the Indigo2 at The O2 in London. Any tickets bought for the 5th October show will be valid for this rescheduled date. They apologise for the inconvenience this may cause and Bonnie is looking forward to seeing all of her fans at the show next year.
On Saturday 7 February 2015 Bonnie Tyler and her band will perform a very rare live concert at indigo at The O2. It is Bonnie's 40th anniversary in music and 25 years since she played London UK. This is a very special celebration you cannot miss!
__________
La traduction arrive prochainement...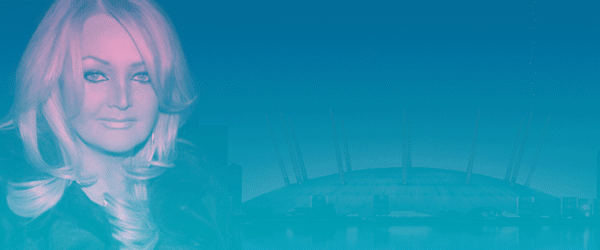 Sound Craft, the official promoter for Bonnie Tyler's live concert EXCLUSIVELY offers my followers of The Queen Bonnie Tyler a ticket competition. Yes it is still Christmas...
Sound Craft is giving away a pair of VIP tickets to see Bonnie Tyler with overnight hotel accommodation for 4 lucky couples!
It is easy you just need to answer the following question and your dream might comes true.
Question: Who wrote TOTAL ECLIPSE OF THE HEART ?
Was it -
A: DESMOND CHILDS
B: BURT BACHARACH
C: JIM STEINMAN
Please send me the answer at thequeenbonnietyler@gmail.com
The deadline of the ticket competition is January 14th 2015.
__________
La traduction arrive prochainement...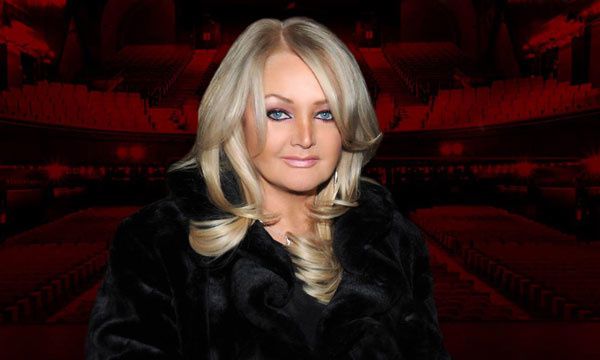 Please be informed that they are also selling an hotel package from £85.00 (90€) per person based on two people sharing including a seated ticket to see Bonnie.
Please contact me at thequeenbonnietyler@gmail.com if you are interested.