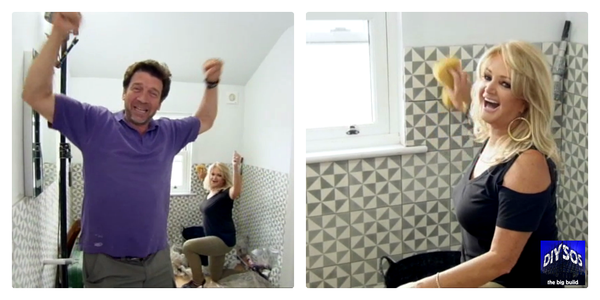 On December 18th 2014, BONNIE TYLER made an apparition at the British DIY television series made for the BBC and presented by Nick Knowles.
You have 4 left weeks to watch the video online.
ENJOY :)
Stay tuned on The Queen Bonnie Tyler
__________
Le 18 décembre 2014, BONNIE TYLER a fait une apparition dans le show télévisé DIY SOS l'équivalent de l'émission française "Tous ensemble". Bonnie toujours présente pour aider...
Il vous reste 4 semaines pour visionner la vidéo en ligne.
Bon visionnage :)
Restez informé(e)s sur The Queen Bonnie Tyler