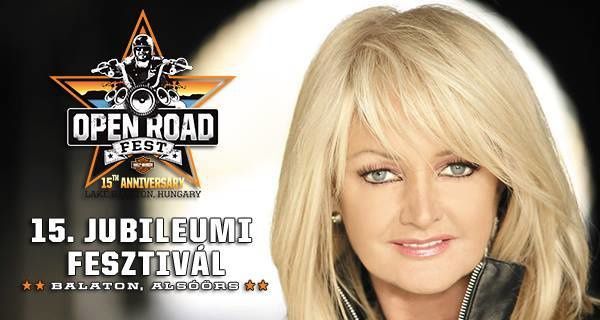 BONNIE TYLER and the band arrived in Hungary on June 6th for the Harley Davidon Road Festival at Lake Balaton in Alsoors.
Yesterday night, June 7th, Bonnie was on the stage with her band!
Cant wait for feedbacks from hungarian fans!
Stay Tuned on The Queen Bonnie Tyler!
__________
BONNIE TYLER et son groupe sont arrivés en Hongrie le 6 juin pour le Festival de Harley Davidson au Lac Balaton à Alsoors.
Hier soir, samedi 7 juin, Bonnie était sur scène avec son groupe!
Pressée de savoir ce que les Hongrois ont pensé de Bonnie!
Restez connecté(e)s sur The Queen Bonnie Tyler!