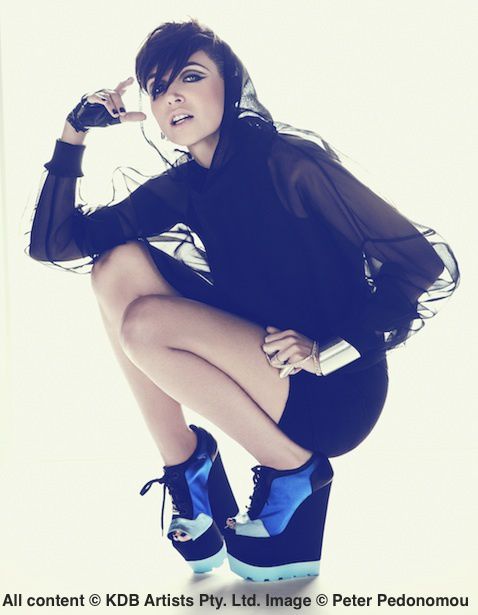 I noticed that some weeks ago, the famous and amazing Australian singer Dannii Minogue told she loves "One Day Like This" the new album by Rhydian Roberts.
So I asked myself if Dannii likes the duet of BONNIE TYLER with Rhydian! I asked the question to Rhydian and he told me she loves it! Dannii also answered me: "sing sing sing" what a privilege to receive a tweet from the singer Dannii Minogue herself!
Thank you Dannii!
Here are our tweets:
__________
La traduction arrive prochainement...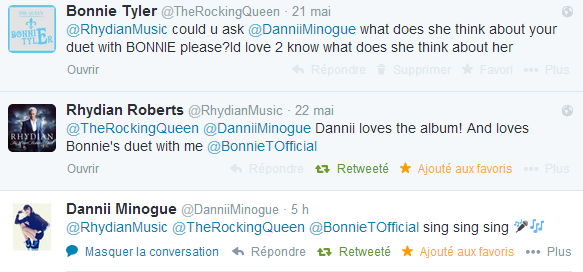 We can see Dannii really loves and supports Rhydian with her tweets and a photo on Instagram
__________
On peut voir que dannii adore vraiment Rhydian en le soutenant avec des tweets et photo sur Instagram