BONNIE TYLER last concert was in France, in Port Grimaud at EuroFestival Harley Davidson and the next concert will be an Harley Davidson Festival too but this time it will be in Hungary at the Open Road Fest on June 7th 2014.
Bonnie declared: "It is a great honour for me to have an iconic brand like Harley-Davidson want my songs to be heard on their event. Of course I have accepted the invitation with pleasure and I can promise to present a special show for the audience."
__________
La traduction arrive prochainement...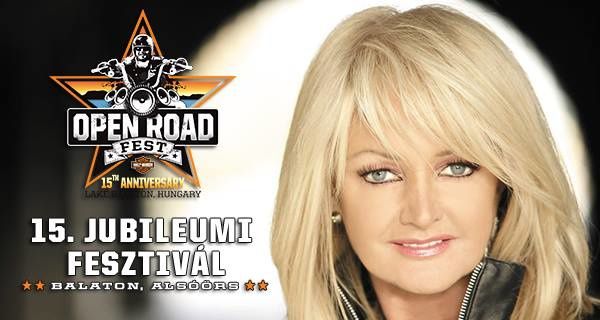 The official website of BONNIE TYLER recently told that if you want Bonnie to perform in your country you can. Here is the official statement:
Bonnie is always delighted to be able to play anywhere for her fans but to do that then we have to have a Promoter make us n offer for a show. So if you want Bonnie and her band to come and play in your country procince, city or town then don't just tell us, tell promoters who work in your area too, without them being prepared to put on a show then we can't come and see you.
__________
La traduction arrive prochainement...